Fences and gates for you.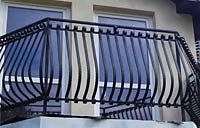 Blacksmith, over the centuries, created everyday objects tried to give them at the same time the most functional and beautiful shape. Over time, as the development of other much more efficient ways to manufacture, metalwork started to be more decorative, and as more and more of its products resemble works of art.
Our company was established in 1993, we operate in the Malopolska region. We specialize in the manufacture of sliding gates, automatic, wickets, railings, fences. We also provide the performance of a typical blacksmith such as decorative wrought iron grilles and fences. We also make decorative hinges, signs, door handles and other things that are in demand from customers. Our products didn't make ??in series. Their ornamentation is determined by the needs of individual customers and serve only to them.
Our offer
Why we?
Experience
We are a company with 19 years' experience.
Quality
We guarantee high quality of products and services.
Warranty
For our products and service we provide warranty.